TeknoLogic is the specialized automation and controls division of Teknotherm Refrigeration. We are a UL certified panel shop and we design and manufacture all of our own automation and control solutions in-house using Programmable Logic Controllers (PLCs). We have designed, programmed and manufactured PLC based control solutions for multiple freezing facilities and have developed proprietary screw compressor control systems for use in any application.
In the fishing industry, remote monitoring and controls are commonly used for RSW systems, plate freezers, chillers, engines, compressors, communications, alarms, navigation, steering, and more. One benefit of automation is that if a problem does come up the engineer will know about it right away. If a component is not functioning properly, it will identify that part so he can send a technician directly to the right place.
Look for an article on this topic in the upcoming issue of Fishermen's News!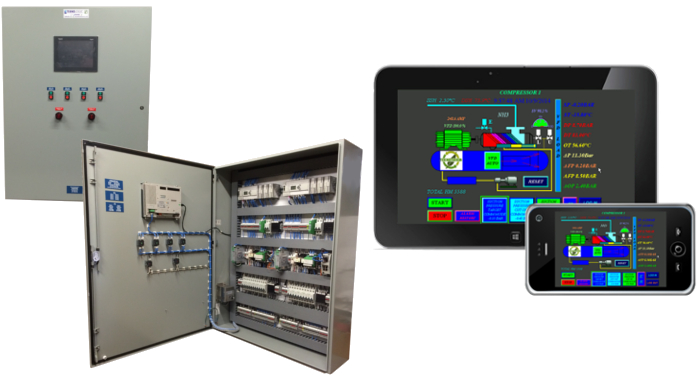 Automated controls will keep your system running smoothly. Remote monitoring has been described as "a screwdriver across the ocean." Because a technician can diagnose problems from almost anywhere in the world, the boat owner does not have to pay to fly a technician to the nearest port or to the vessel at sea. If a shipboard tech needs help chasing down a problem, someone from the company that built the system can log on remotely to see how each component is performing. This remote operator can either correct the problem directly or guide the boat's on-site techs by phone or email to the source of the issue and talk them through the repair process. Here are some sample screenshots of our custom-designed automation systems at work:
The remote screen monitoring software acts as a real time mirror image of the actual HMI so the designer or builder, who may be thousands of miles away, will see the same thing on his screen as the on-site technician. The tech might end up speaking directly with the person who designed the system, or one of the crew who installed it. This kind of direct contact is invaluable—these people have knowledge that won't be found in any manual.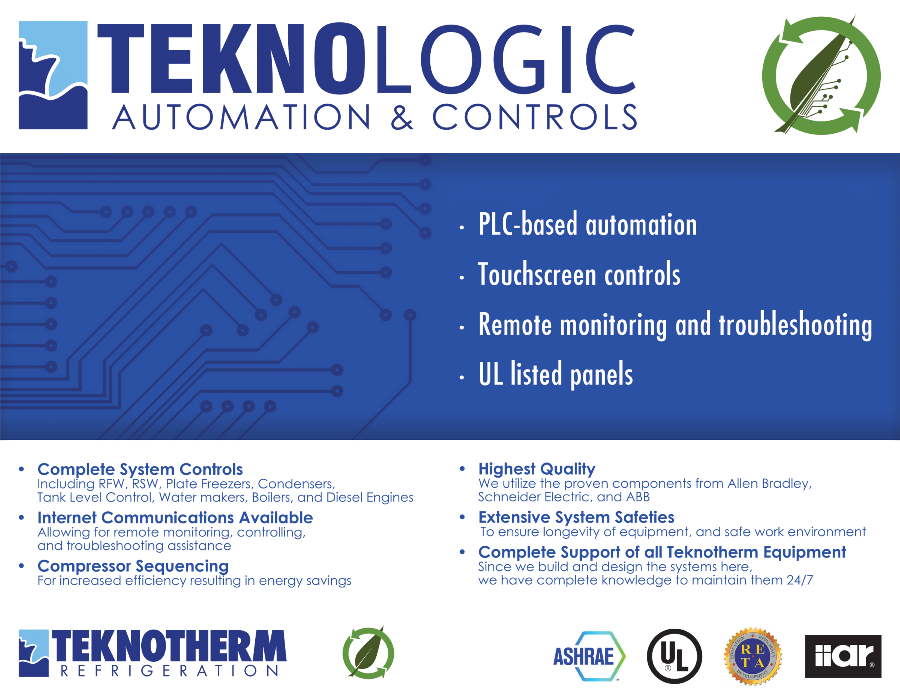 Our complete system controls cover everything from RSW and RFW systems, plate freezers and boilers, to condensers, tank level controls, water makers, ice makers, and diesel engines. Whatever your automation and control needs, contact Teknotherm Refrigeration to find out what we can do for you.