Always in the Lead
Founded in Norway in 1926, Teknotherm has grown into a major force in the world of marine and industrial refrigeration. The Seattle branch was opened in 1987, and is now employee owned and operated.
We put innovation ahead of imitation, and continually strive for the most economical, efficient, and sustainable solutions. All of our products are designed and built to maximize efficiency and minimize environmental impact.
Environmental Responsibility
Teknotherm is leading the way in the use of environmentally responsible refrigeration solutions – particularly the use of ammonia. We have worked closely with many customers to make the transition from R22 to ammonia and have many more such projects in the works.
Where ammonia is not an option, Teknotherm strives to utilize refrigerants which minimize customer cost as well as environmental impact. For more information on ammonia refrigerant click here.

Our Commitment to Service
We realize that customer service is as important as providing the best refrigeration equipment in the world. This is one of the things that has put us at the head of the pack for decades. Expertise and experience are only half of the equation. Customer satisfaction is just as important to us as technology, and this is a difference you will notice when you partner with Teknotherm.
Questions? We have answers
Contact Teknotherm today, and we will do our best to answer all of your refrigeration questions. Our staff has the experience and knowledge to provide valuable assistance with almost any refrigeration situation.
Custom Engineering
We believe that providing world-class refrigeration products requires more than a one-size-fits-all approach. Our engineering expertise allows us to evaluate your refrigeration needs and provide a customized solution that will maximize efficiency, giving our customers the best possible bang for their buck.
Service around the world
We are available to give you service wherever you may be in the world. Our capable service engineers can travel to any location in the world to service your refrigeration, AC or freezing plant. If you need service please call our toll-free number (800) 782-1997 or send us an email.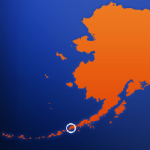 Service in Dutch Harbor
Teknotherm goes the extra mile to provide the best in customer service. We have an office and workshop located in Dutch Harbor and provide 24/7 service during the fishing seasons. Our technicians are also available to travel to anywhere in Alaska at a moment's notice to provide the best service in the industry.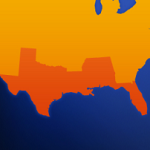 Gulf of Mexico
Teknotherm has a strong presence in the Gulf of Mexico where our technicians travel frequently to provide service, upgrades and tuning of industrial AC systems on board drilling rigs and support vessels for the oil industry. Some of our customers include Transocean and Seadrill Americas.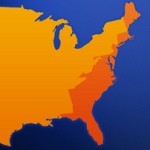 The East Coast
On the East Coast we have partnered with local contractors to provide the famous Teknotherm service for the many RSW systems we have on vessels fishing out of Cape May, NJ as well as New Bedford, MA and Maine.

      Customers

American Seafoods
Glacier Fish Co.
Trident Seafoods
O'Hara Corp.
Fury Group
Arctic Mariner
Alpha Processing
Ocean Beauty Seafoods
Highland Light Seafoods
Supreme Alaska Seafoods
United States Seafoods
Aleutian Spray Fisheries
Atwood Oceanics
R&B Fisheries
Kloosterboer Dutch Harbor
The Tassal Group
Coastal Villages Seafoods
Fripur S.A.
Mattsen Fisheries
Icicle Seafoods
Foster's Food Fair
Seadrill Americas
Technip
Transocean
Royal Caribbean Cruises
Celebrity Cruiselines
Norwegian Cruise Line
Holland America Line
Alpha Processing
Cypress Island
Le Blanc and Assoc
F/V Starfish
F/V Starward
F/V Nordic Star
F/V Polar Sea
F/V Destination
F/V Northwestern
F/V Arcturus
F/V Aldeberaan
F/V AJ
F/V Aleutian Rover
F/V Ocean Enterprise
F/V Pacific Glacier
F/V Northern Glacier

     Customers

F/V Starlite
F/V Norton Sound
F/V Glacier Bay
F/V Arctic Mariner
F/V Confidence
F/V Sea Earn
F/V West Point
F/V Hazel Lorraine
F/V Sharon Lorraine
F/V Seadawn
F/V Royal Atlantic
F/V Progress
F/V Raven
F/V Ocean Harvester
F/V Pacific Enterprise
F/V Saga Sea
F/V Heather Sea
F/V Saga Sea
F/V Claymore Sea
F/V Scandie Rose
F/V Katie K
F/V Bristol Mariner
F/V Pacific Mariner
F/V Nordic Mariner
F/V Western Viking
F/V Mellow Boy
F/V Dona Martita
F/V Pacific Challenger
F/V Lady Elizabeth
F/V Alpine Cove
F/V Arctic Explorer
F/V Elise G
F/V Debbie Sue
F/V Alaska Knight
F/V Poseidon
M/V Excellence
F/V Enterprise
F/V Western Explorer
F/V Recovery
F/V Arctic Bear

     Customers

F/V Holly H I
F/V Holly H II
F/V Shaman
F/V Windy Bay
F/V Icy Bay
F/V Auda
F/V Sarley
F/V Alaska Ocean
F/V Russia Viking
F/V Zodiak
F/V Western Viking
F/V Arctic Eagle
F/V Flicka
F/V Lady Ann
F/V American Eagle
F/V Gladiator
F/V Western Sea
F/V Nordic Fury
F/V Fierce Allegience
F/V Rollo
F/V Enterprise
F/V Gulf Stream
F/V Silver Dolphin CA
F/V Silver Dolphin USA
F/T Northern Hawk
F/V Vesteraalen
F/V Kevleen K
F/V Katie Ann
F/V Northern Jaeger
F/V Northern Hawk
F/V Northern Eagle
F/V Ocean Rover
F/V American Dynasty
F/V Lili Ann
F/V Enterprise
F/V Defender
F/V Constellation
F/V Sovereignty
F/V Northern Patriot
F/V Jimani
F/V Commodore
F/V Royal American
F/V Pacific Prince
F/V Windjammer